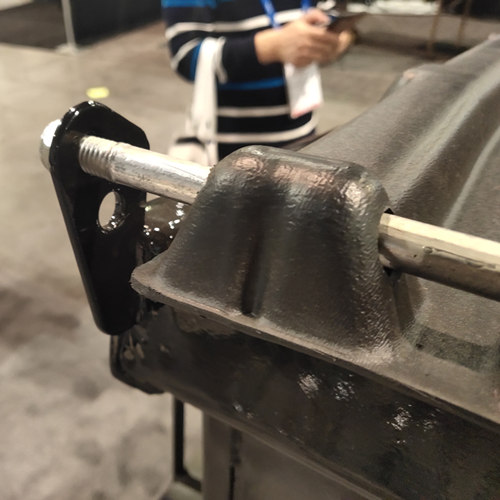 Lid rod,also called hinge rod,is used by sticking into reserved holes of plastic lid with several hinge ears anchoring to accomplish the assembling of the lid and dumpster.Length of our Lid rod fits to universal front load container and rear load container.it can be customized flexibly according to customer's requirement as well.
As for the type, we recommend four classic types that used most: both ends threaded lid rod,one threaded one bent lid rod,one bent one hole lid rod and one end threaded with drilled hole one end bent lid rod.
Among them, the first type is the most cost-effective choice and our self-locking nut could keep themself from sliding out of the screw bolt.