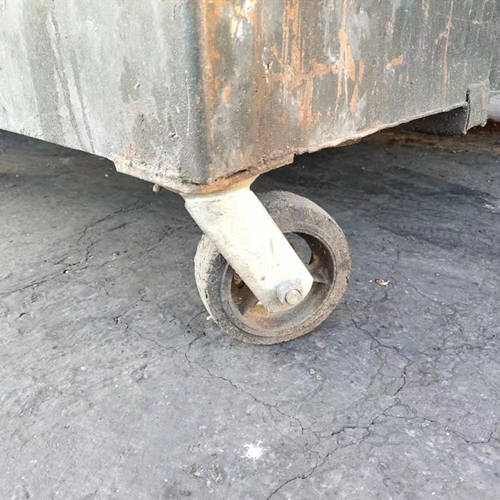 Rubber on cast iron swivel caster could be utilized quiet in operation and absorb shock and vibration to protect floor. Moldon rubber caster wheel also have long tread life and high resilience.
The moldon rubber tread performs especially well on hard surfaces while the cast iron core wheel stands up to heavier loads with a stable and secure roll. This kind of caster suggest for almost all kinds of floors and for a variety of applications. They are well suited in waste industry,especially used for commercial containers and dumpsters.
Rubber on cast iron swivel caster used with swivel yoke could spin flexible during the application.